OUR TEAM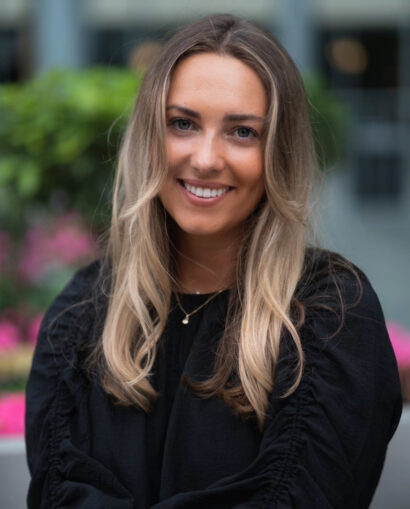 Abigail Roberts, Camden Climate Alliance Lead
Abi moved into the CCA Lead role in August 2022 and brings a mix of private, public and third sector experience. Key areas of focus for Abi are working with businesses to reduce carbon emissions from their buildings and facilitating community, school and business partnerships. She has also delivered the recent Camden Climate Alliance rebranding and website refresh.
Before seconding to the role, Abi worked as a Sustainability Officer in Camden's Sustainability team for two and a half years working on community engagement and domestic retrofit projects.  Prior to Camden, she has worked in business development and strategy roles and sat on the CIBSE YEN London and Careers Panel committees. Abi has also completed a course in Business Sustainability Management from the Camden Institute for Sustainability Leadership (CISL).
Abi studied Geography at the University of Manchester, where she also holds an MSc in Environmental Governance. She's a keen foodie and explorer in her own time and as a Camden resident – enjoys weekend walks on the Heath!