GET INVOLVED
Climate Connectors

Our Climate Connectors programme is exactly what it says on the tin – an initiative that connects businesses with local community organisations such as schools, charities and action groups, to mobilise projects that help tackle the climate crisis in Camden and create value within the community.
Many projects don't make it off the ground due to a lack of finance or resource for community actors to deliver them. At the same time, businesses are increasingly recognising the role they can play in being a good neighbour and supporting projects local to them. Climate Connectors helps to bridge this gap.
Think and Do Camden delivered the project from September 2022 – June 2023, generating an incredible £27,000 in funding committed by businesses, more than £5,000 in corporate volunteering time equivalent to 239 hours volunteered. You can read about some of the projects they helped deliver below.
We're absolutely delighted to be running the programme again from September 2023 – June 2024 with the support of our partners Think and Do Camden and Camden Clean Air Initiative.
If you're a business interesting in being involved, or you are a school or community organisation with a climate project that needs some extra support to get it off the ground – please fill in our short form below so that we can create the most impactful match!
Avondale Construction and Ingestre Estate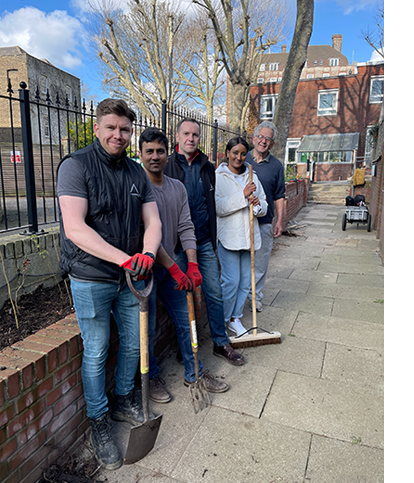 Avondale Construction worked with Think and Do and the Ingestre Estate Tenants and Residents Association to plant a hedgerow on the estate to help with greening the local communal outside space.
Creation of the green space over time will help to improve local air quality and encourage more biodiversity to the estate, whilst also creating a space for residents to enjoy and support well-being. Avondale provided funding for the project totalling more than £2,000 in plants and volunteering time.
Urban Partners, Google and Samsung KX – Sustainers Fest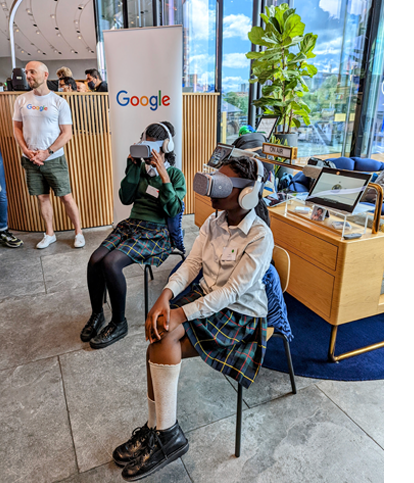 Urban Partners and Google provided more than £7,000 to sponsor a student event hosted at Samsung KX in May 2022 for more than 70 students across years 7 to 11.
Students were able to connect with their peers from other schools for an educational afternoon, to learn from experts on topics linked to the Camden School Climate Charter and how they could support their schools meet their charter commitments. Students were tasked with designing their own assemblies to deliver in their schools and disseminate what they had learnt from the event.
3 Verulam Buildings and Acland Burghley School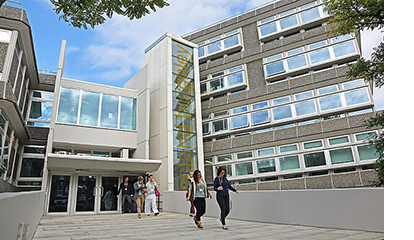 Acland Burghley had identified an opportunity to increase recycling rates at their school and student awareness of the benefits of recycling but weren't able to fund the rollout of recycling bins in each of the 80 rooms across the school.
3 Verulam Buildings were able to make this possible by supporting the purchase of bins amounting to more than £1,000.
Troup Bywaters and Anders and University College School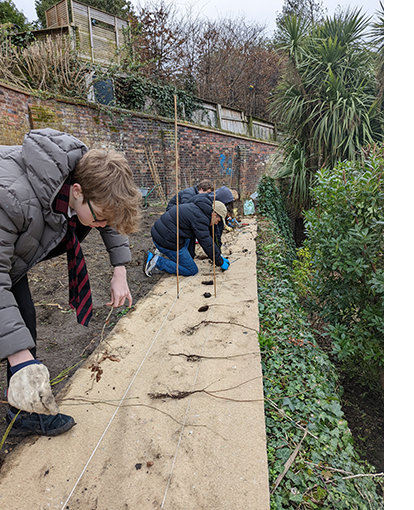 Troup Bywaters helped UCS students with their rewilding ambitions by providing 400 hedgerow whips to continue greening efforts on site. Students planted the hedgerow in the autumn of 2022, as well as wildflower meadow seeds to complete the rewilding project that they designed.
The project supports UCS's wider ambitions for attracting more biodiversity to the school site, as students prepare to look after 2 beehives and continue to learn the important role that bees play in the eco-system.