NEWS & EVENTS
15 November 2023
New energy efficiency programme launching December 2023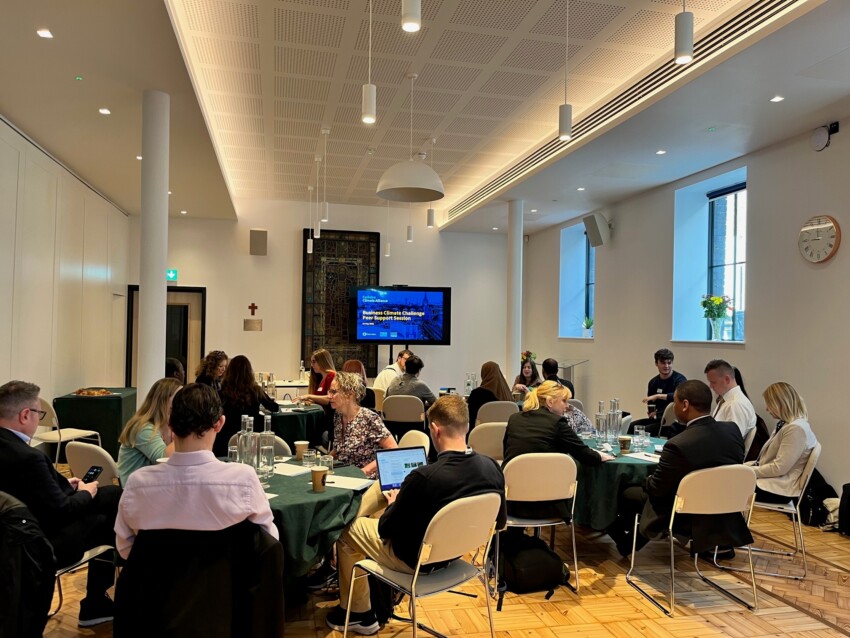 The Camden Climate Alliance is excited to announce the launch of the Camden and Brent Business Climate Challenge in partnership with London Borough of Brent and The Fitzrovia Partnership.
The Camden and Brent Business Climate Challenge (CBBCC) is a high-quality energy efficiency programme that will provide free technical support to 125 Small Medium-sized Enterprises (SMEs) across Camden and Brent to decarbonise their workplaces.
The delivery partners are delighted to have been successful with their funding bid of £640,789 from the UK Shared Prosperity Fund , which will provide vital support to businesses through this programme that will help to future proof organisations.
Businesses will be supported through the programme to understand where energy is being used in their buildings and how energy consumption can be reduced to achieve cost and carbon savings. Businesses will receive a bespoke recommendation report for their business on what low-no cost measures could be implemented, through to deeper retrofit measures. Participating organisations will also be able to access up to £10,000 to help with the implementation of recommended measures.
Businesses can expect to receive £6,000 worth of support:
An energy audit of their workplace
A recommendation report on recommended measures and savings
Access to an interactive energy management dashboard to monitor progress
1:1 support from specialist consultants
Training sessions
Monthly online peer support sessions with businesses on the programme
We want to hear from you, if you are a business:
With premises in either Camden, Brent or The Fitzrovia Partnership catchment (including those falling into Westminster)

 

Willing to commit to a 10% reduction in energy usage within the next year

 

Small and Medium-sized Enterprise (SME) (up to 250 employees) including micro businesses. Larger organisations are welcome to apply and may also be considered.

 
Organisations which are black, Asian or minority ethnic, women or disability-led and/or have been adversely impact by the Covid-19 crisis are especially encouraged to apply.
Join us for our launch event on Tuesday 5 December to find out more about the programme.
REGISTER FOR THE LAUNCH EVENT HERE
The programme builds on the successful Mayor of London's Business Climate Challenge 2022-23 and seeks to help more businesses improve the energy efficiency of their workplaces. Here from one of our previous participants:
The programme has been informative and educational from the energy audit and recommendations, to working with the team regularly to learn about actual things we can do. We have been hit by the increased cost of energy – so anything we save has helped us maintain our services and the school. We have tried to limit this impact to services by being more conservative with switching off lights, turning down thermostats, reducing the timer and getting staff ownership of this. Sanjay Dasani, The Place
If you have any questions please contact: climatealliance@camden.gov.uk.
There's no better time to take up this fantastic opportunity so watch this space – it's coming very soon!