GET INVOLVED
Business Climate Challenge

What is the Mayor of London's Business Climate Challenge?
The Business Climate Challenge is a voluntary energy efficiency programme designed to provide technical energy efficiency support to help future-proof businesses against rising energy prices by reducing energy consumption and cutting carbon emissions.

The Camden Climate Alliance is one of 9 Business Engagement Partners across London to partner with the Mayor of London and is delighted to have more than 40 Camden businesses moving through the programme. The CCA has worked closely with local Business Improvement Districts Camden Town Unlimited, Euston Town BID, Central District Alliance and the Knowledge Quarter to recruit businesses to the programme.
Businesses on the BCC have committed to aim to reduce their energy consumption by 10% over 12 months. Businesses that took part in the 2021 pilot study reduced their consumption on average by 16%, achieving more £8,000 in saving and over 200 tonnes of carbon, so we're really excited to see what our Camden businesses can achieve.
To help businesses achieve their 10% reduction in energy consumption businesses have received:
Energy audit
Recommendation report and roadmap to net zero outlining measures
Peer-to-peer support
Training sessions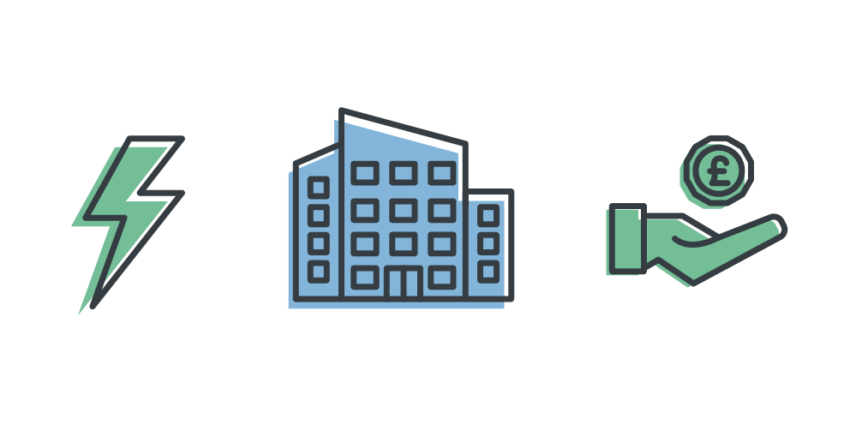 Useful resources and materials for all Camden businesses
A key part of supporting businesses through the programme has been the delivery of training sessions and curation of guides on energy efficiency topics.
Training sessions:
Training sessions continue to be delivered online and are open to all Camden businesses – check back here for upcoming training dates.
Energy Management January 2023 – Access the recording here (first half only)
Behaviour Change June 2023 – Access the recording here
Guides:
Further guides are being created and will be available to download here soon.
London's businesses have a key role to play in the fight against climate change and collaborations like the Business Climate Challenge are going to be crucial for the public and private sector to work together
Shirley Rodrigues
Deputy Mayor for Environment and Energy
This programme is no longer accepting applications however the CCA in partnership with Brent Council and The Fitzrovia Partnership has been awarded funding from the UK Shared Prosperity Fund to deliver the Camden and Brent Business Climate Challenge. The programme will launch in the autumn.
The programme will provide businesses with free technical energy efficiency support and building upon the successes of the Business Climate Challenge 2022-23. If you would be interested in being considered for this programme please email: climatealliance@camden.gov.uk.