NEWS & EVENTS
28 March 2023
Camden Leaders Summit – March 2023

On Friday 24 March the Camden Climate Alliance took part in the Camden Leaders Summit at Camden Council headquarters.
The event was organised by Alliance member, Camden Clean Air Initiative and brought together CEOs and Sustainability Directors from a selection of the largest and most influential businesses from within the borough.
60% of borough-wide emissions come directly from commercial buildings in Camden, so it's paramount that businesses play their role globally – and locally in tackling the climate crisis not only within their buildings, but also their operations, and how they can accelerate change and impact around them.
Camden is home to some of the world's largest corporate organisations and institutions but often attached to activities on this scale are a large amount of carbon emissions. However many of these organisation's have the power to make the most radical improvements and have become leaders in this space, with learnings that can be taken forward to help support smaller businesses in Camden.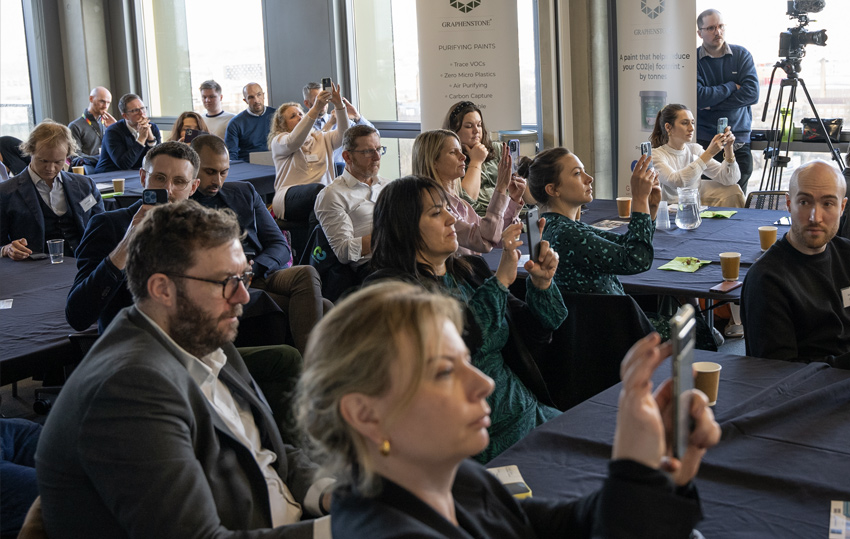 The summit provided a jam-packed line up with influential speakers from Camden organisations including Leader of the Council, Cllr Georgia Gould, the Camden Climate Alliance, Mckinsey & Company, Argent and the King's Cross Estate.
Alliance Lead, Abi Roberts spoke to the topic of net zero – what it is, how Camden businesses can achieve this and going beyond net zero to consider adaptation approaches and local collaboration opportunities. Her key takeaways were:
Make the time to understand what net zero means for your business
Know your numbers – baseline, baseline, baseline
Set a credible commitment based on this and report regularly
Good governance is essential – embed throughout your organisation
Net zero is a shared endeavour – develop local partnerships and deliver local impact
Attendees included: Google, Great Ormond Street Hospital, Havas Group, Mischon de Reya, Universal, Roundhouse TimeOut, The Francis Crick Institute, HS2, University of the Arts London, Dr Martens and British Land to name but a few.
Presentation slides are available to download here.
Watch the presentation on net zero: