NEWS & EVENTS
24 September 2023
Templar House bins – from trash to treasure!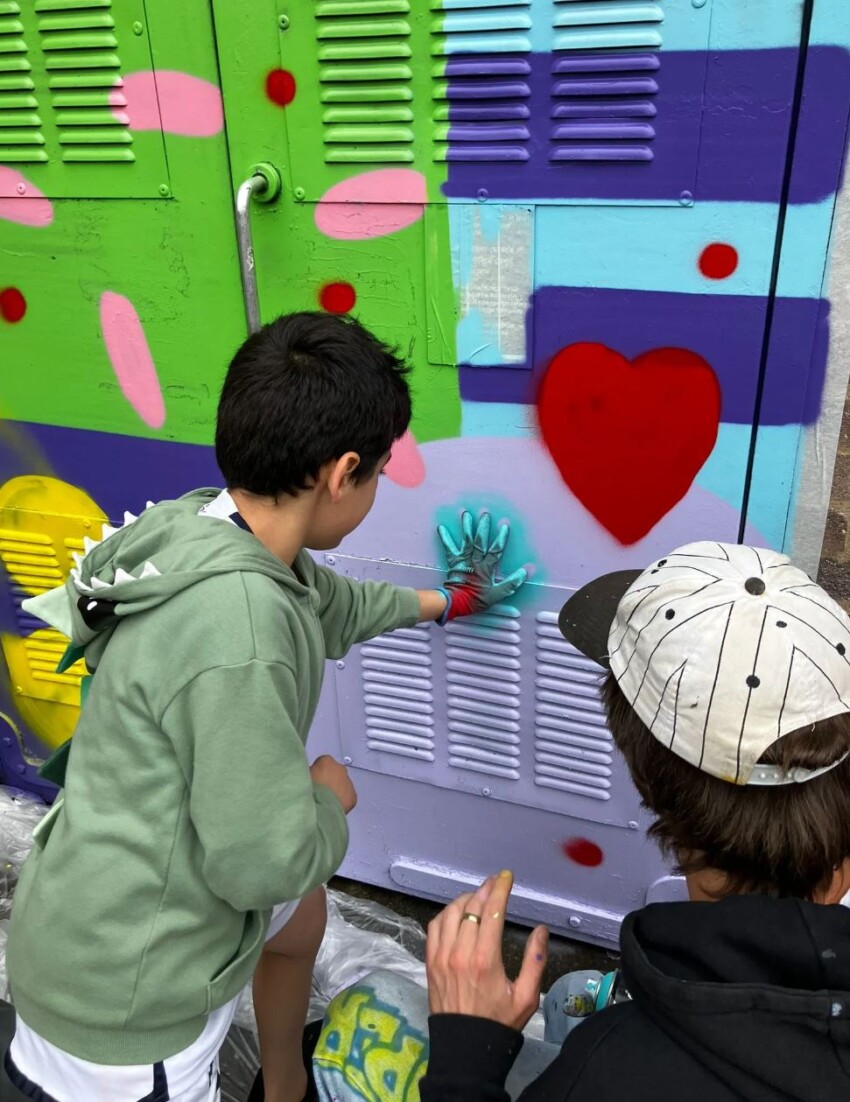 Think and Do have co-designed a project with residents on the Templar House Estates to tackle waste and recycling. The 'Bin There! Recycled That!' project came as a result of the weekly Sharing Space' that takes place every Thursday is open for activities focused on sharing, swapping and community action.
The Sharing Space sessions have been running at the Templar House Estate since January 2023, and through discussions with residents, they shared that they felt the bins were neglected and often resulted unpleasant smells, mess and unwanted pests.
This is where the idea came from to reimagine the storage space work with with a spray paint artist. Over two days of workshops, the artist worked with children and other residents to create eye-catching designs to help re-imagine the neglected space and encourage better waste habits on the estate. The aim of painting the bin stores was to create a more visually pleasing space and encourage residents to keep them clean and tidy.
The council will continue to work with Think&Do, to engage with residents and monitor the bin stores to assess the long-term impact of this work.
Read more about the projects arising from the Templar House Tenants and Residents Association (TRA) Hall here.