NEWS & EVENTS
06 March 2023
Camden Council Launch Clean Air Action Plan 2023-2026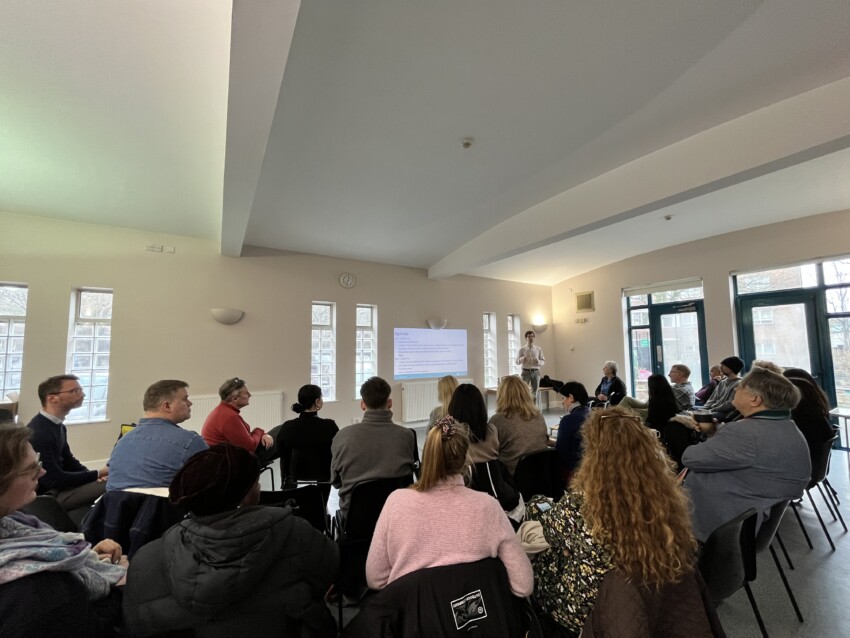 Camden Council hosted a launch event on Friday 10 March to mark the new Clean Air Action Plan 2023-2026. The plan sets out to deliver on the vision that 'no person experiences poor health because of the air they breath in Camden'. 
The event was attended by citizens that live, work and learn in Camden as well as people who wanted to learn more about air quality and how clean air can be achieve by working together. The Plan sets out the Council's objectives and actions over the next four years to tackle air pollution, both outdoors and inside homes, workplaces and schools.
Attendees heard from Air Quality Programme Manager, Tom Parkes about the ambitions for the plan which is anchored around Camden's commitment to achieving the WHO air pollution guidelines by 2030. The programme is also built on engagement with Camden's communities and has so far been working with residents in Somers Town as part of the Future Neighbourhoods 2030 Programme, to equip them with mini air quality sensor to identify pollution sources in the house and when on the move.
Speakers from the event included Cardiac Intensive Care Unit (CICU) Consultant Mark Hayden from Great Ormond Street Hospital who spoke about the long lasting impacts of exposure to air pollution on our health. Mark also shared the need for air pollution to become socially unacceptable in the way that second-hand smoke did over a decade ago.
Camden Clean Air Initiative provided an insight into the air quality sensor network project delivered in partnership with Camden Council and Airscape. The network marks the world's first network of air quality monitors providing street-level air quality data in real time. Over 200 sensors have been installed across the borough and the Airscape platform enables individuals, communities and businesses to view data in an interactive map and plan routes with cleaner air. View the map here.
Read the Clean Air Action Plan 2023-2026 here.
Would you be interested in receiving a free air quality sensor for your home?
Please contact: AirQuality@camden.gov.uk for more information or any queries.