NEWS & EVENTS
21 February 2023
Introducing the new Camden Climate Alliance!
You may have noticed that things are looking a little different around here… and that's because the Camden Climate Alliance (CCA) has undergone a refresh and name change!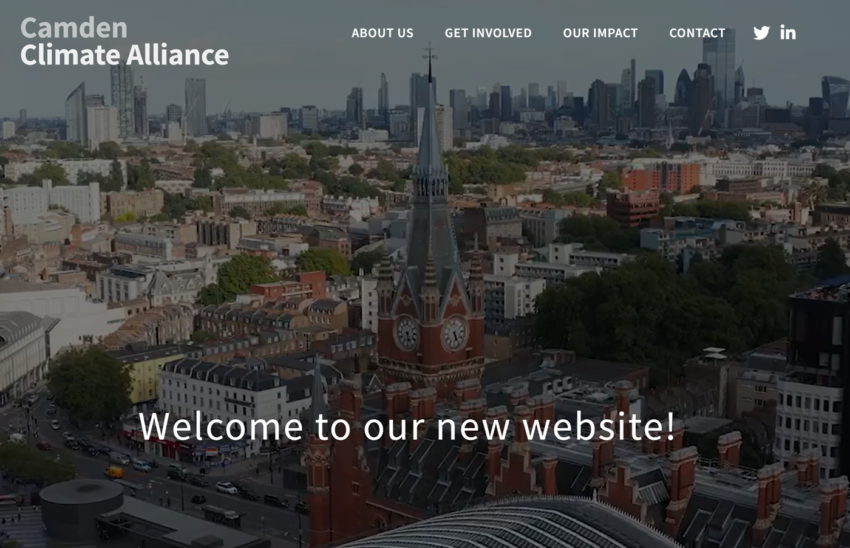 The Camden Climate Change Alliance (CCCA) was set up in 2008 by Camden Council and since then our network has grown to over 400 members comprising of businesses of varying sectors and sizes, world renowned institutions, community and charity organisations and schools.
In order to best engage with all of our audiences and the interests of our network, we felt it was important to reflect this in a clear, inviting and easy to navigate website. In doing so, this will help users to find local projects and initiatives that they can get involved with immediately, locate helpful resources, join the network and sign up to receive our monthly newsletters.
Our new 'Get Involved' page is one of our favourite pages and highlights how our business and community partners are working together across a number of projects to help tackle the climate crisis.
A huge thank you to graphic design experts on-IDLE for working with us on bringing our new website (and vision) to life!
Drop us an email and tell us what you think. You can reach us on our new email address: climatealliance@camden.gov.uk.