NEWS & EVENTS
14 September 2023
Climate Connectors is back for another year!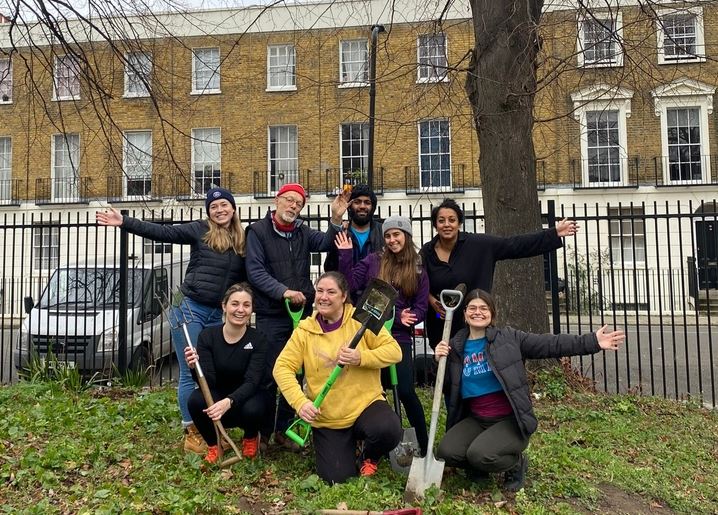 Our third iteration of the Climate Connectors programme is here! We're delighted to appoint Think and Do Camden and Camden Clean Air Initiative to deliver the 2023-24 initiative.
The Climate Connectors programme started out as a 6-month pilot project in January 2022 to help match-make businesses with schools and local organisations to drive climate action projects, and went onto a full 12-month project with community partner Think and Do in September 2022.
Following the huge success of the project whereby Think and Do helped to broker relationships and deliver projects that saw businesses commit in excess of £27,000 of funding, more than £5,000 in corporate volunteering time and 239 hours volunteered (read more about that here), the programme is back and bigger than ever, as two of Camden's most active and enthusiastic organisations in the climate space join forces!
The partnership will expand the reach of the programme and empower more individuals, students, schools, individuals and businesses to take action.
Emily and Ellie of Think and Do said:
"We're really looking forward to working with Camden businesses to deliver more climate action and continue to join up the dots in the Camden Ecosystem between schools, communities and businesses. We're excited about the potential for some schools events and even more networking with the individuals within the Camden Climate Alliance."
Georgina McGivern from Camden Clean Air Initiative said:
"We are delighted to be selected to join the Connectors Programme. This programme allows us to play a part in empowering our community to combat climate change, one project at a time. With the generous support of the Camden Climate Alliance, we will facilitate connections between businesses and our local community, focusing on key areas of sustainability such air quality, carbon emissions. green space, and circular economy. We are excited about the new connections that will be made across our passionate, diverse, and vibrant community."
We look forward to updating you on the exciting new projects and ideas that are developed as a part of this year's programme.
If you would like to be involved with the programme or have any ideas on how you could support if you're a business or if you're a school or community organisation, whether you have a project that needs additional help, please fill in the short form below.
GET INVOLVED WITH CLIMATE CONNECTORS