NEWS & EVENTS
13 April 2023
A school STEAM approach to environmental leadership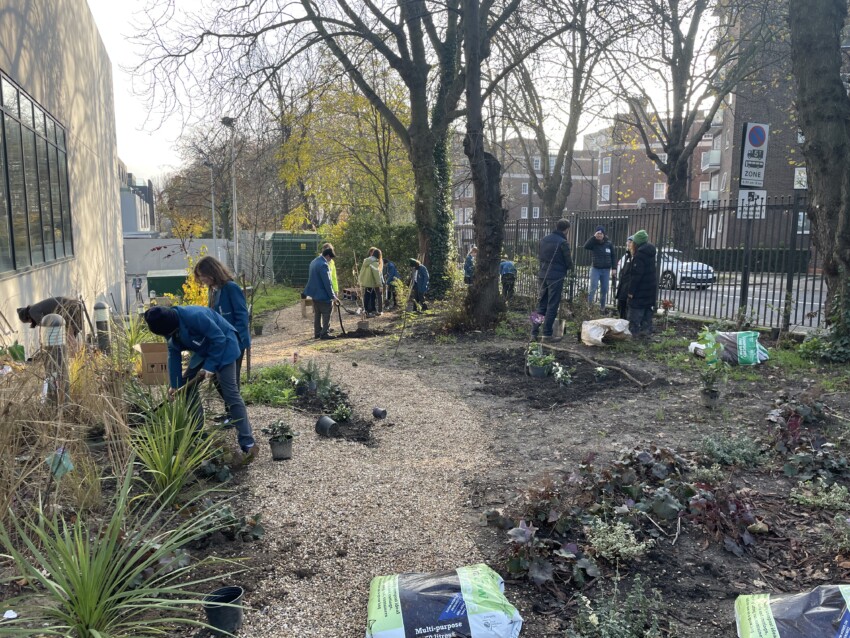 Camden's Education Strategy to 2030 has ambitious targets to build back stronger, with the aim that "by 2030, all young people, including those from disadvantaged backgrounds, will move into adulthood as confident lifelong learners, able to relate well to others, drive change for social good, and making progress towards fulfilling lives in work, training, or education." One of the goals within this ambition is to develop a generation of change-makers with impact in their communities. This includes initiatives such as:
Experiential opportunities for young people's engagement in work, social action, or volunteering.
Opportunities for young people to work together on the concerns facing them and their communities.
Involve school council and environmental champions in school policies on climate control, including recycling, planting, and food.
Young people at The UCL Academy participated in a  STEAM project focussed on rewilding. The project was supported by Camden STEAM and funded through the  London Schools' Climate Kick-Start program, demonstrating how student environmental leadership is being nurtured. Forty students from Year 7 to Year 10 collaborated with Camden partners to lead the design and development of an unused piece of land in the school grounds. Students were selected through form tutor nominations, and the local community group, Camden Think and Do, was appointed to coordinate and execute critical aspects of the project.
Year 7 student Eliana said:
I have enjoyed the workshops we have been able to do; they have been a great learning experience for me and my peers. I have always loved nature, and being able to help tackle environmental problems has made me even more aware of trying to save the environment.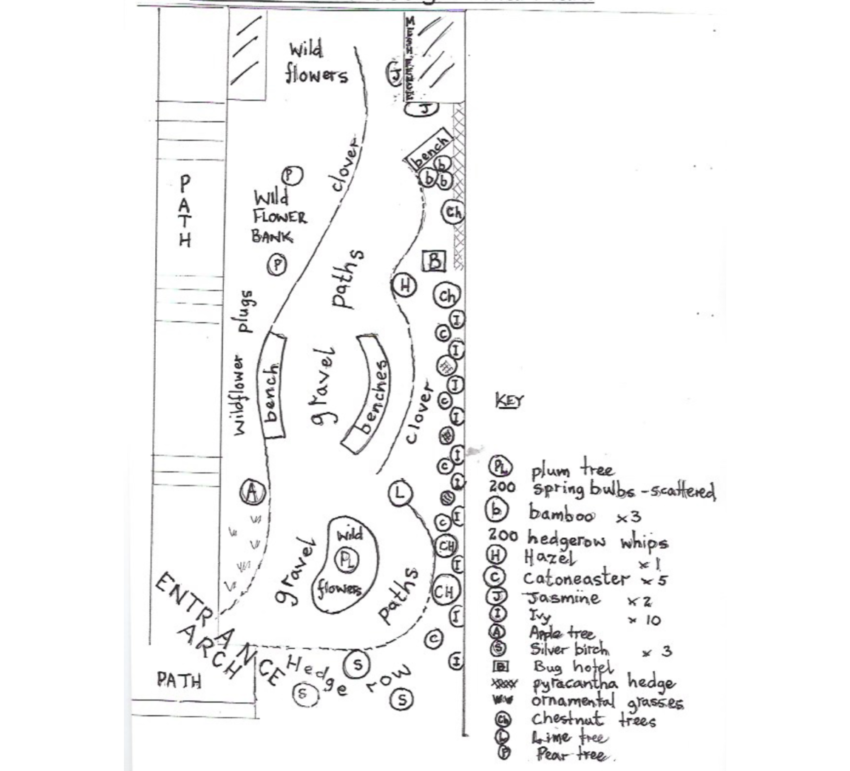 In summary, the funding has been used to:
Develop a series of workshops led by Camden Think and Do and partners. Firstly, workshops developed student knowledge and understanding of the impacts of rewilding, including on biodiversity, soil quality, air quality, wellbeing, and food production. Secondly, students worked in mixed-year-group teams with partners, including Camden Clean Air Initiative and Camden Arts Centre, and the Camden Council Sustainability team, to co-design the space to be rewilded. Students were tasked to disseminate their learning to their tutor groups to spread information about the importance of rewilding.
Purchase materials and labour, including employing a gardener to complete preparation work on the site and some of the hardscaping, such as installing a gravel path. Plants appropriate for the space were purchased, as well as technology, such as air pollution monitors (linked to Raspberry-Pi) and time-lapse cameras to capture changes in the space.
Community planting afternoon took place, with students and teachers working alongside volunteers from the business community to make the plans a reality.
Top tips for implementing an environmental leadership project:
Appoint a school coordinator and allocate time for them to source and apply for funding, coordinate with students, teachers, and local organizations, and capture and evaluate the impacts.
Look outward to find examples of how other schools and local organizations are implementing environmental projects.
Work closely with school facilities managers and communicate the plans to avoid unintended obstacles. Issues such as safeguarding and risk assessments must be considered. You will also need to work closely with a finance department to effectively budget for the project.
Long-term planning – sustain the project by developing a strategy for wider student environmental leadership across the school. The UCL Academy now has an engaged group of students who will be involved in the further development and maintenance of the garden space and wider environmental consultation/initiatives in school.
Get other staff and community members involved. Organise a CPD event to disseminate the project and encourage teachers and middle leaders to embed aspects of the project into their taught curriculum.
Next steps – How can Camden Schools start an environmental leadership project?
The Camden Climate Action Plan focuses on accelerating action in four key areas: People, Buildings, Places, and Organisations, with the goal of getting as close to zero carbon emissions as possible by 2030. Under the "People" section, the plan states that everyone who lives, works, studies, and visits the borough should be well informed and actively contribute to addressing the climate crisis in all aspects of their lives.
Schools play a crucial role in helping Camden achieve its environmental goals and educate students on the climate crisis. Here are some steps they can take to start an environmental leadership project: